SELECTIVE DICOGRAPHY:

1990: Menno Daams Septet / Studies in jazz / Muziekcentrum Nederland (compilation)
2007: Dutch Treat In de Vroege Uurtjes… Dutch Treat Recor
2007: same, special edition with altered lyrics for the Rabobank
2007: Dutch Treat Amersfoort Jazz Keistad Jazz (compilation)
2009: Dutch Treat & Friends The Great Amersfoort Songbook Dutch Treat Records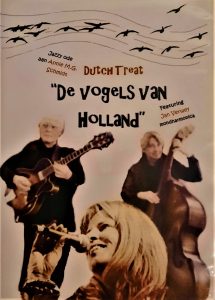 2012: Dutch Treat Trio & Jan Verwey De Vogels van Holland Dutch Treat Record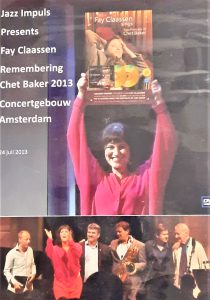 2013: Fay Claassen and others / Remembering Chet Baker / Jazz Impuls (DVD, limited edition, with Claassen reciting two of Jeroen's poems at a concert in the Concertgebouw, Amsterdam.)
2014: Dutch Treat Trio  feat. Jeroen de Valk / '… So Long!' / Jeroen de Valk Tekst & Muziek (limited edition)
2015: Edu Ninck Blok Quartet, feat. John Engels / Traces of Chesney / Silence! Records
2020: Edu Ninck Blok: Ed's Best. A selection of fifty years of recording, including a previously unissued live recording with John and Jeroen. Silence! Records, limited edition.